Dr Clair Burley is a registered Clinical Psychologist, specialising in relationships. She is passionate about helping people transform their relationships through evidence-based therapy, for lasting change.
Whether it's your internal relationship with yourself or people from your past, or whether it's your current important relationships that are stressed, strained, or painful, Dr. Clair can help'
Dr Clair Burley is a registered Clinical Psychologist, specialising in relationships. She's passionate about helping people transform their relationships through evidence-based therapy, for lasting change.
After a successful 13 years in the NHS, Dr Clair now works from her private practice in Dorset. Dr Clair helps individuals, couples and parents/families with their relationship challenges and needs. This includes the relationship we have with ourselves (e.g., a harsh inner critic, difficulty managing emotions, attachment trauma) as well as with significant others such as a romantic partner, a child, or other family members such as siblings or parents.
Dr Clair has a nurturing nature, which is paired with her in-depth knowledge and experience of helping people transform their relationships. She draws upon psychological theories and models to make sense of your difficulties and guide you from where you are now, to where you want to be. The key to true happiness is in the harmony and connection within these relationships.
Dr Clair is trained in multiple, effective and evidence-based models, which are attachment-based, emotionally-focused, and trauma-informed. Dr Clair takes an integrative and collaborative approach to working with each client. Dr Clair will listen to your specific needs and what you would like to explore and gain from therapy in order to collaboratively tailor a therapy approach that meets your specific needs and desires, with lasting effect.
In terms of Dr Clair's credentials, she is trained to doctoral level and is registered with the HCPC (the Health and Care Professions Council which regulates Health Professionals in the UK) and a Chartered member of the BPS (an achievement of the highest standard of psychological knowledge and expertise legally recognised by the British Psychological Society).
So, if you're seeking expert help to deal with your relationship difficulties and turn things around then Dr Clair would love to help you. Click on the 'Book an Appointment' button to register your details and book a free of charge, no obligation telephone call with Dr Clair. On this call she can hear more about your current difficulties and explore how she can help. Spaces are limited and get booked up quickly, so if you are interested please do get in touch now. Dr Clair looks forward to hearing from you.
Training & Qualifications
Professional Registration
2019-Present
2019-Present
Director & Chartered Clinical Psychologist in Private Practice. Specialising in relationships, seeing individuals, couples and families using trauma-informed, attachment-based and emotionally-focused therapeutic models.
NHS Clinical Psychologist in a specialist CAMHS service for children who were fostered or adopted, offering consultation to systemically support attachment relationships within which to heal complex attachment and developmental family trauma.
Doctorate in Clinical Psychology at the University of Exeter. Part taught, part research, and part clinical placements, including specialist placements in a couples therapy clinic, a perinatal clinic, and a family therapy service.
Graduate Mental Health Worker in an NHS primary care mental health service for adults suffering with mood disorders such as anxiety and depression, using Cognitive Behavioural Therapy (CBT).
Assistant Psychologist conducting research in NHS specialist mental health services for adults with complex trauma diagnosed with personality disorders, as well as those suffering with drug and alcohol addictions.
Undergraduate degree in Psychology, graduating with first class honours from the University of Portsmouth. Alongside working for a housing association supporting homeless young people and those involved in the criminal justice system.

22 Signs You're Falling in Love, According to Therapists

"Lovesickness" Is Real and It Feels a Lot Like Anxiety

How to break up with someone the right way
Testimonials
You can read testimonials from previous clients here – Dr Clair has helped hundreds of individuals, couples, and parents to navigate through their difficulties and their distress, to heal, grow, and create loving lasting connected relationships.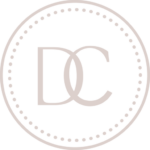 "Calling Dr Burley for help was the best thing I did to recover from very hurtful times. Her empathy and expert advice have been invaluable to our family life. Dr Burley provided pragmatic tools and emotional support to overcome family tensions . We now understand each other better, we communicate better and we can enjoy loving times together, like we never did before!"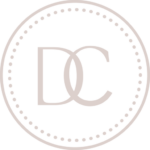 "Dr Burley was recommended to me when I needed some help following a very difficult and painful family situation. Dr Burley was absolutely amazing from the get-go. She got it straight away so I felt very comfortable with her. Dr Burley made me feel at ease and that I could say what I needed. She really helped me work through my issues. I always came away from a session feeling calmer. It's evident that Dr Burley has an extensive skill-set and is an excellent therapist. I highly recommend Dr Burley and can confidently say she has been a huge influence in getting my life back on track and finally moving on from abusive dynamics."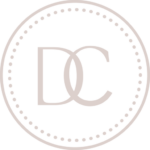 "I was experiencing a very difficult period in my life and saw a couple of therapists but nothing changed. After searching for quite a while, I found Dr Burley for whom I am forever grateful. It was such a relief to be able to talk to someone who understood my problems and could help my family. Dr Burley really went the extra mile."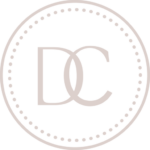 "I found Dr Clair's help has increased my confidence, and helped me to see things more positively. Things which I'd previously found particularly difficult to comprehend and live with. After each session with Dr Clair I found myself taking steps towards my new self. I'd recommend Dr Clair to anyone who finds themselves in a sticky patch. Dr Clair, with all her experience, will be able to help."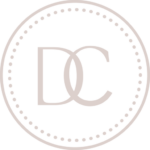 "I feel much more confident in myself. I noticed how much I underestimated myself. By looking back and looking forward I have gained the confidence I need to live the life I want. My thoughts and the way I process challenges have been rewired for the good. I have learnt to be myself and learnt that everything I was going through was a process, and to not be ashamed with how I was feeling. I am now stronger than I thought. I have come out the other end stronger than ever."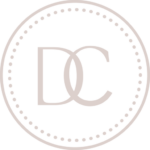 "Dr Clair's guidance has helped my partner and I to communicate in a more positive manner with a much deeper understanding of one another's feelings."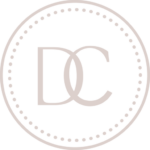 "The session with Dr Clair was so helpful to be able to vent everything that was bottled up. Although I had friends and family to speak to, they were biased to their own life experience and so I would feel confused on how to feel given the variety of views and opinions. The hour a week with Dr Clair allowed me to get everything that was bothering me of my chest without a biased opinion, but instead a professional and helpful guide to what I can do to make the necessary changes but importantly I felt no judgement and so felt comfortable to speak freely about exactly how I was feeling. I felt our rapport was good which helped me feel comfortable to speak about all my issues from day 1."